Leafy greens have always been widely respected as a nutrient-rich food source. They're jam-packed with a bevy of vitamins, minerals and fiber. And have been to significantly reduce the risk of high blood pressure and cholesterol, obesity, heart disease and even cancer. So can these helpful veggies also give you a great green skin care routine?
In recent years greens have gotten a reputation for more than the benefits they offer our internal organs. As well as also our largest external organ: our skin. "Green veggies are high in vitamin A, C, E and antioxidants, and are scientifically proven to aid in clearing up skin blunders such as rosacea, acne and even, eczema," says Parneet Kaur, celebrity professional makeup (PMU) artist and founder and CEO of NeeziieBabiieBeauty.
"Green skincare embodies the idea of cleaning your skin from the inside out and getting to the right of the problem and has gained a ton of popularity in the last decade as consumers become more savvy and informed about what they are putting in their bodies."
As it turns out, green skin care is nothing new, even though it's having a serious moment right now.
Lynn Anderson, N.D., naturopath and yoga therapist, points out that green skin care has been around since early civilizations. "Egyptians were famous for their 'green' skin care products made of aloe, frankincense, myrrh and rose, as well as other herbs and plants." And, as we've now come to realize, they were certainly onto something.
Perhaps the best part of green skin care is the fact that you can go green all the way. In other words, you can go green on your entire regimen—cleanser, toner, serum, moisturizer, mask, you name it. "A great green toner that has green tea extract will hydrate and give the skin the nutrients it needs," says Habi Girmay, esthetician and founder of Shikorina By Habi.
"When it comes to face wash, a great plant-based facial cleanser will clean your skin without stripping it of its natural oils."
If you're looking to hop on the green beauty bandwagon, but aren't sure where to start, we got you covered. We reached out to skin pros to find out which green ingredients are worth including in your skincare regimen.
Also Read: Is Athletic Greens really worth $100?
Green Skin Care Guide: Kale
This leafy green has become super trendy in green skin care over the last decade. Mainly for its plethora of health benefits for the body. It's nutrient-dense, containing antioxidants, vitamins C and K, iron, calcium. Research published in the journal Food Chemistry has shown that it can reduce the risk of heart disease, among other illnesses. It's also an excellent addition to your skincare routine.
"When this group of vitamins are infused into your skincare products, they help your skin look younger and healthier, especially vitamin C, which is an antioxidant that brightens your skin's appearance, reduces dark circles, promotes collagen production, increases cell turnover, prevents free-radical damage, and detoxifies the skin," says Kaur.
Shop: Youth to the People Kale + Green Tea Spinach Vitamins Superfood Cleanser
Broccoli
Most of us tend to associate fruit, namely oranges, with vitamin C. But green veggies like broccoli also contain their fair share. And vitamin C has a bevy of skin benefits. Including promoting collagen, reducing the appearance of fine lines and wrinkles and protecting the skin from the sun's harmful UV rays. "Products with natural ingredients like broccoli seed oil are easier on the skin and are anti-inflammatory (meaning they don't cause dryness or irritation)," says Kaur. "Broccoli seed oil is rich in fatty acids, so it's great to use in skincare products like serums which work best with a thicker consistency."
Shop: Elemis Superfood Facial Oil
Avocados
This creamy, green fruit (yes, fruit!) is loaded with good-for-you fats that contain a slew of green skin care benefits. They are an excellent source of vitamins E and C. Which prevent inflammation and treat inflammatory skin conditions such as acne. But avocados also play a pivotal role in keeping skin plump and firm with collagen and elastin. "That's a key to anti-aging," says Kaur. "Vitamin E also aids in tissue repair, which can be beneficial through the years to help fight aging."
Shop: Origins Drink Up Nourishing Avocado Lip Butter
Dandelion greens
One of Girmay's go-to leafy greens for total skin nourishment is dandelion greens! Rich in calcium, iron and vitamins A, C, K and B2, they have a ton of benefits for nearly all of your bodily organs. And that includes your skin. In fact, dandelion greens are an exceptional natural treatment for acne. Something an estimated 10 percent of the population suffer from, per a report in the British Journal of Dermatology. "Dandelion greens have detoxifying properties that rid the skin of toxins that clog pores and cause acne, as well as vitamin C to speed up the body's natural healing process and reduce the appearance of scars and skin inflammation," says Girmay.
Shop: Dandelion Detox Solid Facial Cleanser for Clarified Skin
Spinach
Spinach is another one of Girmay's favorite green skin care ingredients. "It contains vitamins like kale and dandelion, but it also is packed with B vitamins, another staple vitamin for the skin," she says. "Another benefit of spinach is that it promotes radiant skin, but also helps the skin heal from sun damage and fortify the skin barrier." The best thing about spinach? You don't need to purchase a skincare product that contains it to reap its benefits. Have a little left over from making juice from your juicer? Girmay recommends simply getting a cotton pad and using the green juice as a toner.
"If you can find some of these in powder form you can also make a homemade mask with the powder and juice from these greens," she says. If you do go the DIY route, just be sure not to leave the juice in the fridge for too long since the vitamins will die off after 48 hours.
Shop: 3Lab Super "H" Serum
Kelp
Growing up on an island off the coast of Maine, Dr. Anderson became quite familiar with kelp—the brown algae seaweed that makes for an excellent skincare ingredient. "We used it in traditional folk medicine as a poultice or application for inflamed skin and for minor cuts and lesions," she says. "It is rich in antioxidants and has anti-inflammatory properties which are needed to heal skin and to keep it healthy." If you're looking to DIY a kelp-infused skincare product, she recommends simply mixing dried kelp with any carrier and then applying it to the skin as a mask to cleanse, hydrate and renew skin.
SHOP: The Seaweed Bath Co. Restoring Marine Algae Overnight Mask
Green Skin Care – In Conclusion
News flash: leafy greens are good for you. The centuries of data show that the more leafy greens we eat, the healthier we will be in general. So it stands to reason that greens will help your skin — which is also your biggest organ. Some of the data is still out about green topicals. But we're always up for promoting getting more good greens.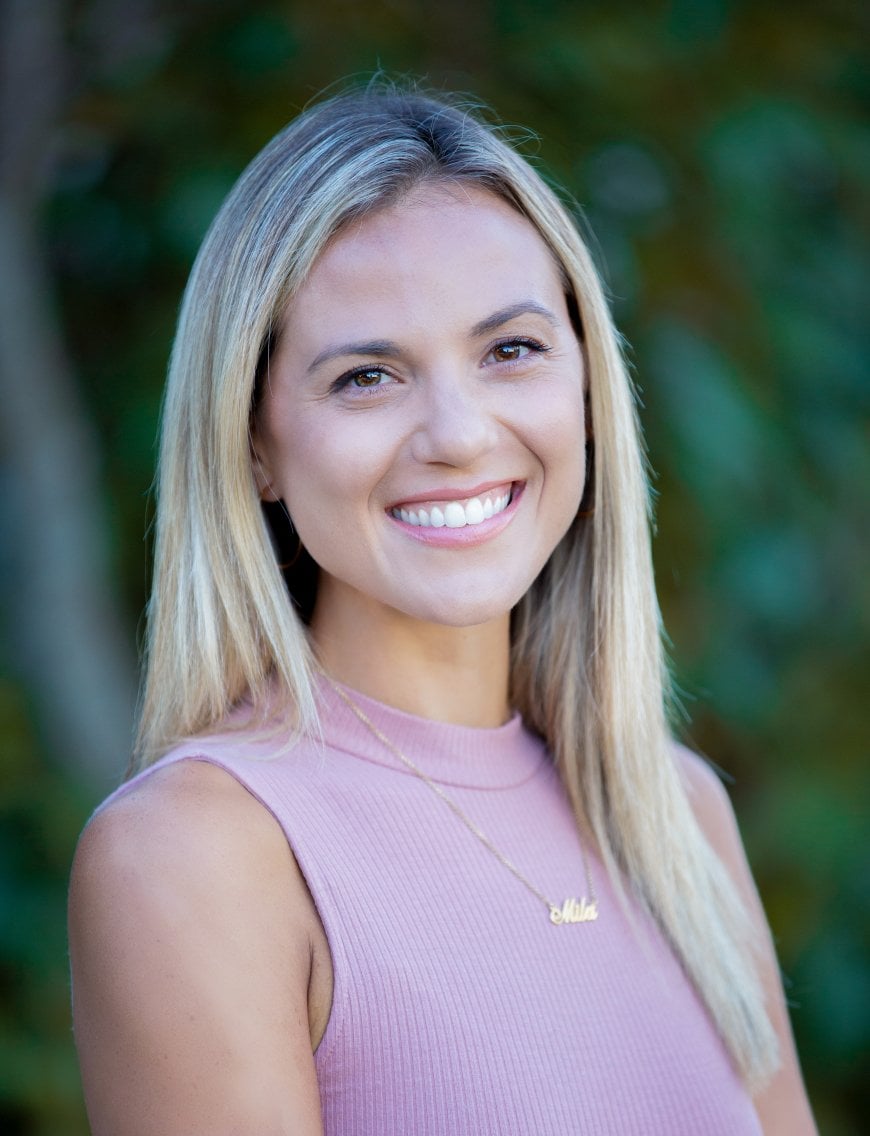 Jenn Sinrich is a freelance editor, writer and content strategist located in Boston, Massachusetts. She received her BA in journalism from Northeastern University and has more than a decade of experience working for a myriad of female-focused publications including SELF, Parents, Women's Health, BRIDES, Martha Stewart Weddings and more. When she's not putting pen to paper (or, really, fingers to keyboard), she's enjoying the most precious moments in life with her husband and daughter.