When walking down the snack aisles (yes, there is usually more than one) at the grocery store, you are bombarded with different snack options: cookies, chips, popcorn pretzels, jerky, nuts, cupcakes, etc. When done right, snacking can help keep our hunger levels in check to help with our health goals. It can help prevent overeating at meals while helping us meet nutrient needs that we may have a hard time fitting in at meal time. Unfortunately, most snack foods in a typical Western diet sabotage these goals due to their sugar and fat content, lack of fiber and overall nutrients. Today we'll look at the relatively new Paleo Puffs snack item. And try to answer the question: Are Paleo Puffs healthy?
A newer item to the market, Paleo Puffs, are an organic, non-GMO, gluten-free, vegan, Paleo-certified "cheesy" snack. With 25 puffs you will consume 130 calories, 6 grams of fat. But 5 of those grams from saturated fat, 190 mg sodium, 19 grams carbohydrates, 1 gram fiber, 0 grams sugar, and 0 grams protein. The cheesy flavor comes from nutritional yeast, which is a rich source of vitamin B-12. The ingredients list boasts ingredients that are easy to pronounce.
So are Paleo Puffs healthy?
This dietitian leans towards no. And here's why. There are many parts to look at when it comes to the foods we eat. We can't just look at calories. Or just look at carbs, or protein, or fiber, or sugar – you get my point. We need to look at snacks and all foods as a whole to see what they contribute to our diet.
During my time interning with the Food Service Department at a local school district, I learned strict guidelines must be followed in order for certain snacks to be served in vending machines or in the cafeteria at schools. These guidelines are in place to help ensure school-aged children are meeting certain nutrients without overdoing it on others. These standards include fat, saturated fat, sugar, calorie and sodium limits.
While also listing whole grains, or fruits, 100% fruit juice, or vegetables as the first ingredient, and meeting at least 10% Daily Value of either vitamin D, calcium, fiber, or potassium. Since my time at the school district, I like to use these Smart Snack guidelines strictly as a guide instead of a rule to help choose which snack options are a better choice.
Even though those standards are designed for children, adults can also benefit.
Also Read: 5 Ways To Eat A Climatarian Diet – It's Easier Than You Think
Paleo Puffs have a list of easy-to-read ingredients, which is refreshing compared to other snacks on the market.
The sodium content is commendable to other cheese puffs on the market, and they do meet the guidelines for <200mg sodium and <200 calories per serving. Paleo Puffs do not contain any added sugars either. However after that, things fall a little short. There is no fiber in these snacks. Which is unfortunate as fiber has many health benefits for our cardiovascular and GI systems.
The biggest blunder I find with these snacks is the saturated fat content, 5 grams. Coconut oil is the source of the saturated fats in these snacks. There is much controversy surrounding the benefits of coconut oil. However, current guidelines from the American Heart Association recommend limiting saturated fats to 6% of your daily caloric intake.
Paleo Puffs contribute 5 grams of saturated fat in one serving. Which is more than a third of your saturated fat intake for the day.
Also Read: Worst Foods For Gut Health: Three Diet Choices That Wreck Your Gut
How do they compare to other crunchy, salty snacks, like potato chips, pretzels, and popcorn?
Compared to your standard potato chip, you can enjoy more Paleo Puffs per serving, about 10 pieces more compared to chips. Potato chips are deep-fried, which works against a heart-healthy diet, compared to Paleo puffs which are baked. Potato chips are slightly higher in calories than Paleo Puffs. Surprisingly, plain potato chips are lower in sodium. Plus there is an option for reduced sodium chips. Potato chips contain 1 g fiber compared to 0 g in Paleo Puffs. Potato chips, like Paleo Puffs, contain a simple, and even shorter, ingredients list and do not contain added sugars.
Though the serving size for hard pretzels are larger than chips, you still tend to enjoy less of them compared to the Paleo Puffs. Since hard pretzels are boiled then baked, they tend to have 0 grams of saturated fat. Hard pretzels usually contain about 1 gram of fiber, which is an advantage compared to the Paleo Puffs. Both snacks have no added sugar. However, pretzels are higher in sodium compared to Paleo Puffs, but you can find no added salt hard pretzels.
Popcorn offers some nutritional benefits that Paleo Puffs don't, however the flavor of popcorn can make or break your nutrition needs. Plain, salted, popcorn is usually minimally processed, compared to all of the above snacks, including Paleo Puffs. A cup of plain popcorn contains significantly less calories, 1 gram of fiber, more than Paleo Puffs, less sodium and less saturated fat, and a larger portion. The sodium and saturated fat content of popcorn greatly varies depending on the flavor. Movie theatre popcorn and white cheddar popcorn are higher in sodium compared to Paleo Puffs. Movie theatre popcorn contains 6 grams saturated fat, more than Paleo Puffs.
Product Review: Rainbo Super Multi-Mushroom Synergy Tincture
Are Paleo Puffs Healthy? In Conclusion…
No, they aren't. But I'm not here to say you can't ever enjoy some Paleo Puffs on occasion. Sometimes you just get a craving for something crunchy and cheesy. As a dietitian my job is to decipher and dissect labels and ingredients to get the big picture of food.
If you choose to enjoy these snacks, please be mindful of the saturated fat content. And choose lower saturated fat foods throughout the day to accommodate the higher fat load. Keep in mind that Paleo Puffs are a more processed food. So try to aim for whole, minimally processed snacks when able.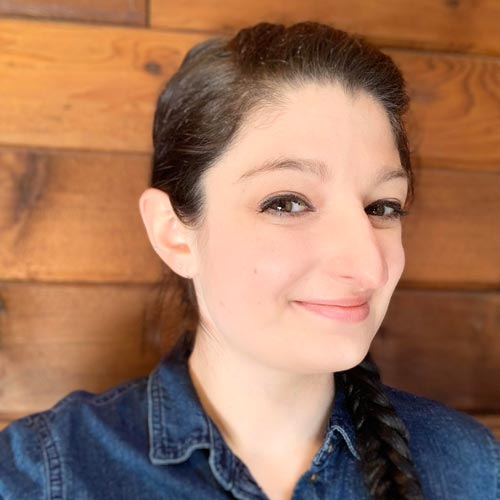 Christine Morgan is a Registered and Licensed Dietitian who currently practices in dialysis. Her experience includes renal nutrition, food service, and geriatrics. Her education includes a Bachelor of Science in Nutrition and Dietetics from West Chester University of Pennsylvania, and she completed her Dietetic Internship with the University of Delaware. She is also a member of the Tri-State Renal Dietitians Association.